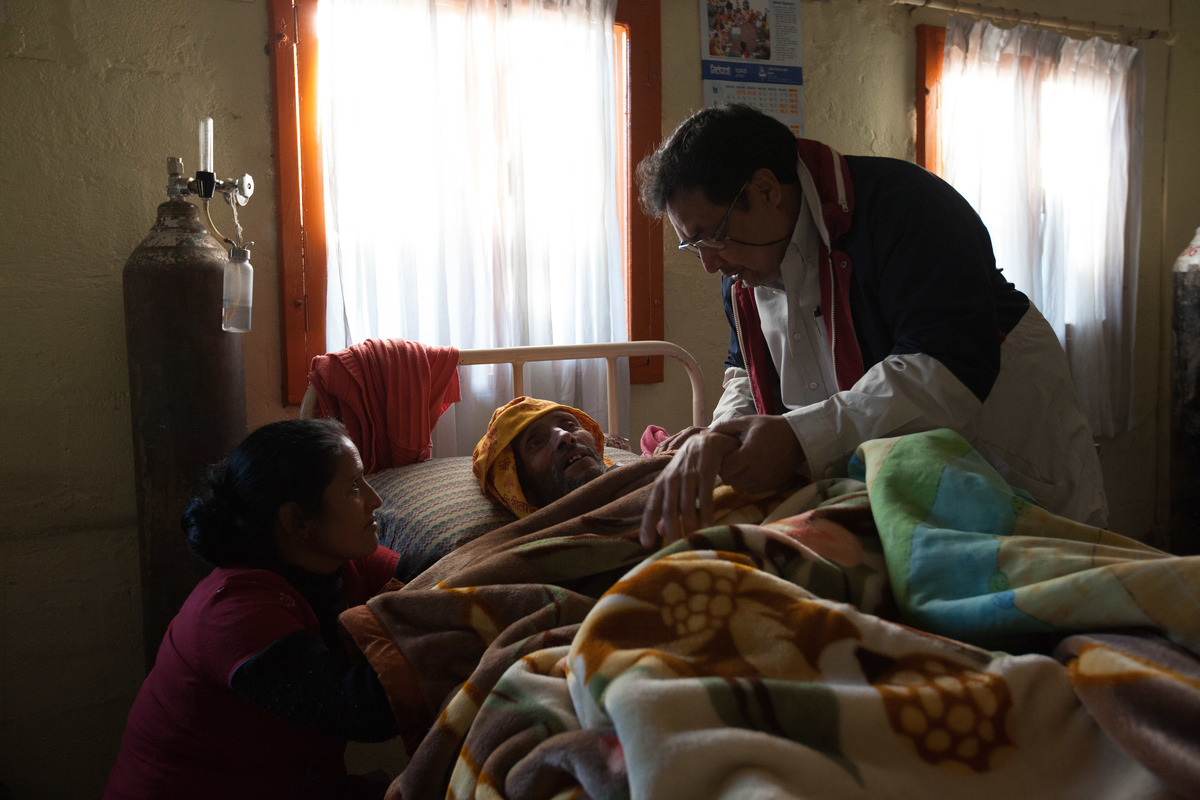 For the past twenty years, Hospice Nepal has been operating out of a small single storey building that is no longer large enough to house the increasing number of patients. The building does not have suitable facilities for children or space for their families and, more importantly, it is restricting the potential to grow the services that Hospice Nepal could offer to the community in the more rural areas of Nepal.
The hospice has seen a 50% increase in referrals in the last five years and from Ministry of Health predictions it is known that the number of people requiring hospice services, including children, will increase in the coming years.
During a visit by hospice developer, Om Rajbhandary, to London in August 2019, UK team member Pat Newland recorded an interview with him for local radio about the vision that he and his friends had held for so many years to build a new hospice in Kathmandu. Listen to interview
---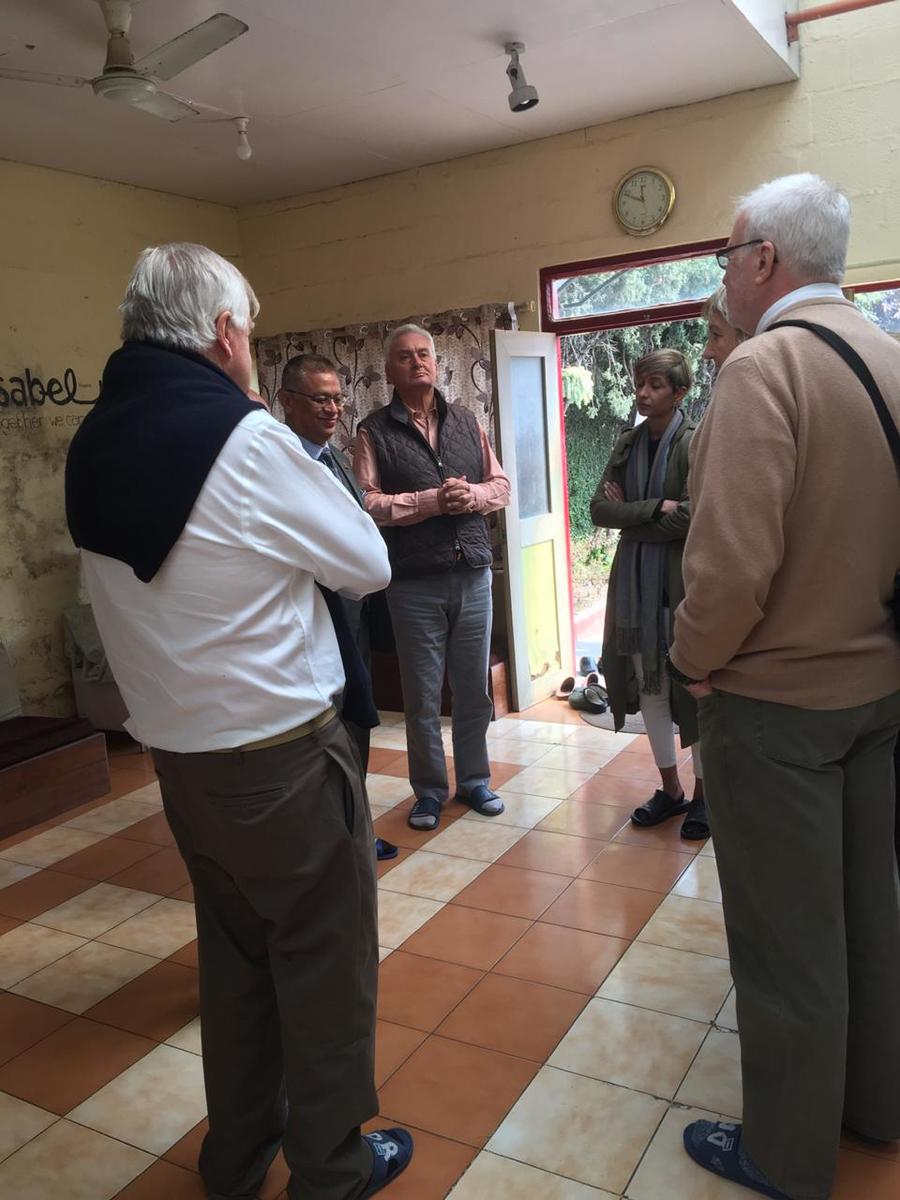 In 2018 a group of New Zealand Rotarians from the Fairfield Rotary Club in Hamilton heard about their struggle and formed a project team with the help of supporters in Nepal, Canada and the United Kingdom.
Read what Hospice Nepal founding member and Rotarian Om Rajbhandary has to say about palliative care in Nepal.
---
Our vision is to create a true centre of excellence for palliative care for the people of Nepal. We plan to achieve this through the provision of a modern hospice with the capability to treat both adult and children, rural and urban population and up-to-date palliative care training for the Nepalese healthcare professionals.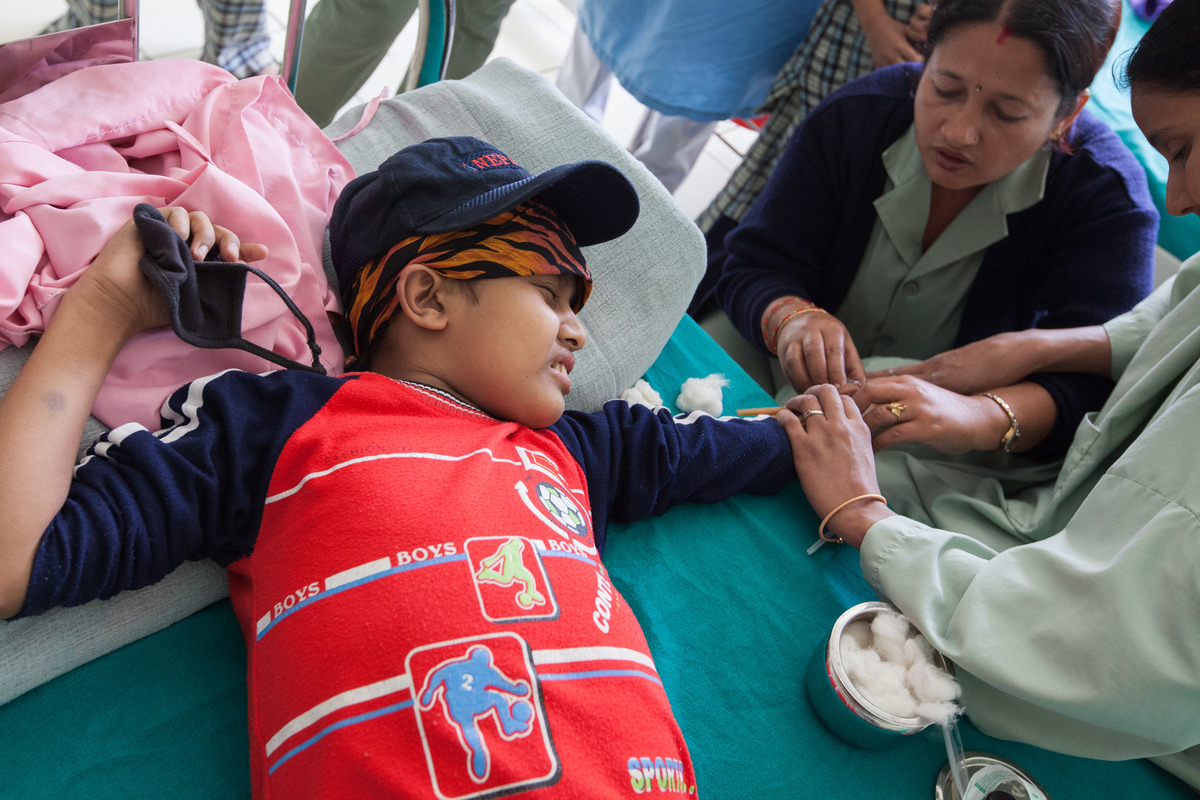 The location of the new hospice is in a tranquil area on the outskirts of Kathmandu with good access to the rural and urban communities. The building will be surrounded by a garden where patients and their carers can walk and relax with nature. In the grounds there will be a small guesthouse for patients' carer so that they too can live close to their loved ones comfortably. A small meditation hall, temple and stupa will also be built to meet everyone's spiritual needs.
Our mission is to provide patients and their loved ones with state-of-the-art palliative care and supportive services twenty-four hours a day, seven days a week, both within the hospice and at home. This will be done through a clinically directed interdisiplinary team consisting of patients, families, volunteers and healthcare professionals, providing a wrap-around care package through the journey of palliative care.