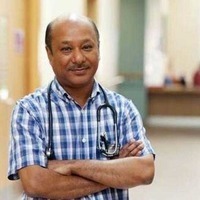 Rajesh N Gongal
Professor Rajesh N Gongal is Vice Chancellor of the Patan Academy of Health Sciences (PAHS) in Kathmandu. He was the Founding Dean of the School of Medicine of PAHS, founded on the principle of Social Accountability. He is also the Founding President of Nepal Ambulance Service, the first ambulance service to run in Nepal with EMTs mobilised through a three digit number. He is the founding President of Hospice Nepal, the first palliative care centre in Nepal, established twenty years back. He recently completely a fellowship in palliative care from Northern Ireland Hospice and Masters in Palliative Care from Ulster University. With his friends he has pioneered care teachings for doctors, nurses and rural health care workers across Nepal.
---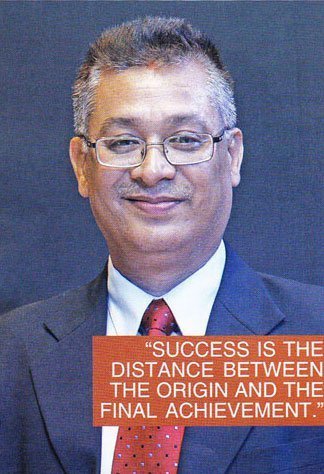 Om Rajbhandary
Om Rajbhandary is the Executive Chairman of the Brihat Group and Chairman of Comfort Housing, a long-time-familiar name in the Nepali relationship estate sector. Many find it hard to believe that one of the most prominent developers and the pioneers of community housing in Nepal, actually started his career as a Medical Representative. Om, who is a promoter of planned urbanisation, has achieved a lot in the real estate sector in Nepal. Over the years, Om has made an enormous contribution to the professional management of the sector. He has also addressed the issue of the sector in the government and is always co-ordinating with local government, national government and international agencies such as IFC and IMF for improving the sector. Om is a Rotarian and member of the Rotary Club of Kasthamandap in Kathmandu where he is serving as Secretary for 2019-20. LinkedIn profile
---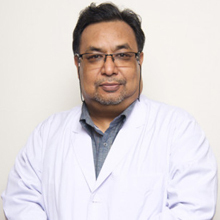 Professor Pradeep Vaidya
Professor Vaidya is a consultant hepatic bilary surgeon and Unit Chief in the Department of Surgery at the University Teaching Hospital in Kathmandu. Pradeep was the founder medical director and president of Hospice Nepal. Along with close friends, Rajesh and Om, he has devoted a huge amount of time and energy in teaching and promoting Palliative Care across Nepal and in securing the availability of crucial analgesia for patients in the Nepal health system. A pioneer, educator, entrepreneur and philanthropist, Professor Vaidya has trained in India, Japan, USA and the UK and is held in the highest esteem by his medical and surgical colleagues, not only for his skills but his energy, enthusiasm and commitment to getting the job done.
---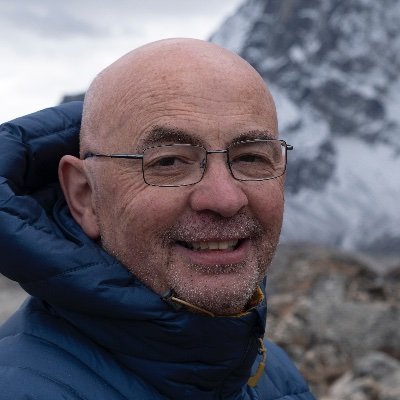 Professor Max Watson
Considered a 'pioneer' of palliative care, Professor Max Watson is a Palliative Medicine Consultant in the UK and Director of Project ECHO at Hospice UK. He was formerly Medical Director of the Northern Ireland Hospice and Visiting Professor at the University of Ulster and Honorary Senior Lecturer at Queens University in Belfast. He is also Visiting Professor, Virtual Academy at St Margaret's Hospice in Taunton and Honorary Consultant at Princess Alice Hospice, Esher. Max worked in Nepal throughout the 1990's and has returned frequently to teach there. He has authored and edited numerous books including the "Oxford Handbook of Palliative Care" and the "Palliative Adult Network Guidelines (PANG) and has taught and lectured extensively across the world. Please see: Hospice UK